Kia Ora Thank you for visiting my website. Through these services and your willingness to heal, you can expect to experience a deeply relaxing and meditative aromatherapy treatment combining massage with sound vibration and essential oils. Bespoke blends can be made for specified support of emotional, physical and spiritual bodies. Other services include; Colour Light Treatments, Chakra Balancing with Crystals and Tuning Forks and Essential Oil Educational Workshops or Individual Consultations available too. I look forward to facilitating your healing experience soon.
Jessica Steel
Holistic Wellness Advocate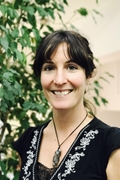 Originally from Vermont, USA, Jess has lived in Matata for the last 8 years & other parts of NZ for over 20 years. She has always been passionate about natural health & plant medicine. Jess enjoys connecting with new clients & will help them to feel relaxed & at ease. Her love of essential oils has grown into a passion for holistic aromatherapy. The use of Tuning Forks or Color Lights, combined w/ Essential Oils, creates a unique sensory experience, for total relaxation & harmony in the body.
60 Pakeha Street, 3194, Matata
0272208080
Monday

Tuesday

Wednesday

Thursday

Friday

9:00am - 3:00pm

9:00am - 3:00pm

9:00am - 3:00pm

9:00am - 3:00pm

9:00am - 3:00pm