Valor & Tonic is a wellness collective offering therapeutic services to enrich your life and enhance your well being inside and out. Our primary goal is for each visitor to enjoy optimal health through a combination of safe, innovative, and natural treatments. We are passionate and professional practitioners offering a unique and holistic approach to your well-being. Come visit our beautiful space and enjoy local art work and a relaxed atmosphere. You are welcome here.
Re-Energise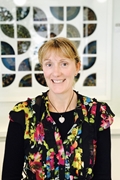 Hi, my name is Lisa Guy. I re-balance the bodies energy using therapies such as Specialised Kinesiology, Reiki, Reiki massage, Reiki foot attunement, White Eagle Healing and many other therapies. After nearly 4 years of working with balancing peoples energy, I have developed my own way incorporating the above therapies. Treating people with issues such as physical injuries, grief, trauma, hormone inbalance, anxiety - just to name a few. I look forward to meeting you and assisting you.
Erin Lewis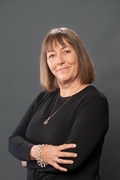 For as long as I can remember I have always been sensitive to and aware of the impact of my grandmothers and grandfathers lives on my own life. Acutely aware of the emotional, as well as the physical DNA that I have inherited. Because of the shadows within my family I have always been driven towards the light. My introduction to Constellation work was a true home-coming for me and a bringing together of all my previous trainings and skills.
Aroha Mamaku
Traditional Māori Medicine for Modern Life Well-Being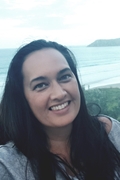 Following my heart I returned to our whanau whenua four years ago to live a more sustainable life. I embarked on a healing journey of connection to nature and wairua and would love to share this healing with those that are drawn to it. Completing 'The Rise of the Māori Medicine Women Apprenticeship' at the Kaha Ra Centre of Rongoā & Holistic Studies in 2017/18 including Kaha Ra Mirimiri Authentication and Medicinal Māori plant studies and manufacturing.
Jessica Steel
Holistic Wellness Advocate/ Essential Oil Enthusiast/ Vibrational Raindrop Therapist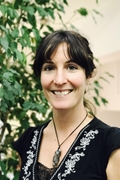 Jessica Steel lives in Matata with her 2 teenagers. She has always been passionate about natural health and plant medicine. She enjoys the rural life and organic gardening as well as connecting with new and existing clients. Her love of essential oils has grown into a holistic therapy service.. Using Tuning Forks and /or Color Lights combined with Young Living Essential Oils, Jessica creates a unique sensory healing experience, for total relaxation and harmony in the body.
211 The Strand, Whakatane
073080540
Monday

Tuesday

Wednesday

Thursday

Friday

9:00am - 5:00pm

9:00am - 5:00pm

9:00am - 5:00pm

9:00am - 5:00pm

9:00am - 5:00pm
145 Caverhill Road, Matata